There are stars all over the field in this year's Super Bowl, but it's hard to ignore the historic faceoff between the starting quarterbacks on the Philadelphia Eagles and Kansas City Chiefs.
It's dynamic newcomer Jalen Hurts against NFL MVP Patrick Mahomes, now an established veteran.
Jalen Hurts: From viral powerlifting sensation to Super Bowl quarterback
The immense pressure heaped on athletes in Philadelphia has proven too much for many sporting stars. Sometimes, the city of brotherly love isn't so friendly.
But for Jalen Hurts, the pressure that comes with being the starting quarterback for the city's NFL team has been like water off a duck's back.
Decked out in the green of the Eagles, the 24-year-old has oozed calm and composure as he's ascended to the top of his field in just his second full season as a starter, becoming the driving force behind the team's run to the Super Bowl.
And from his all-women support team to his love of singer Anita Baker and the viral videos of his powerlifting achievements, Hurts is more than just an NFL quarterback.
Read CNN's full profile on Hurts here.
Patrick Mahomes: The promising baseball pitcher who became the face of the NFL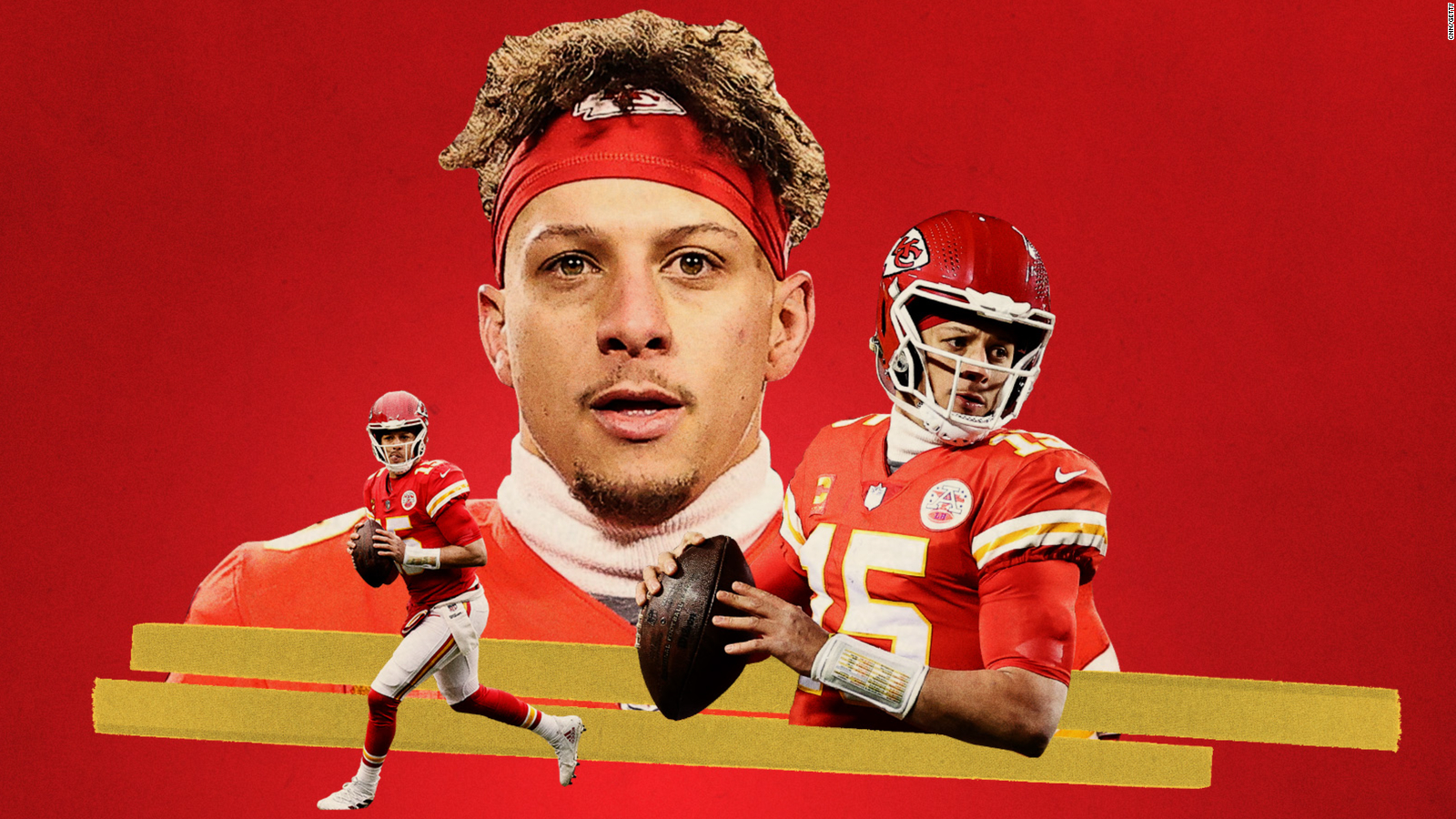 He may be on the cusp of a second Super Bowl title and widely regarded as one of the most talented quarterbacks in NFL history, but a career in football wasn't always in the cards for Patrick Mahomes.
Instead, it was baseball, the sport his father played professionally for 11 years, that was his first love. Unsurprisingly, he was pretty good at it.
Old video footage shows a young Mahomes running around stadiums with a baseball glued to his hand, dressed head-to-toe in whichever team's gear his dad was playing for at the time – from the Boston Red Sox to the New York Mets.
That rare access to the world of elite sport was the foundation for Mahomes to develop into a phenomenal athlete and the 'Showtime' superstar he is today.